0
Scroll down to read our story
Happy grazing
The Danns have farmed over 600 acres in the village of North Tuddenham for four generations. In the heart of rural Norfolk, the farm is the perfect location for its 440 cows.
The family has recently invested £2million to create state-of-the-art facilities to house their cows, which produce almost four million litres of milk every year.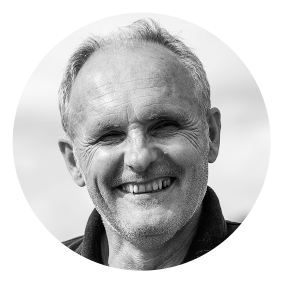 Simon
Simon was behind the idea to branch out into the luxury ice cream business in 2007 and is still enthusiastically driving it forward.
Over the years Simon and the team have developed hundreds of different flavours of ice cream, and won a sheaf of awards and accolades.
Simon also oversees the farm's two 8,000 hen free-range poultry flocks, with the eggs helping to create a luxurious and truly Norfolk-made ice cream.
Home and dry
A team of four people tend to the cows and are up at 3.30am every day to make sure the dairy runs like clockwork. The success of the business is down to their enthusiasm and hard work. In order to keep the cows in tip-top health, they are fed a diet of maize and grass, grown on farm, and citrus pulp, wheat, milled straw, and fodder beet.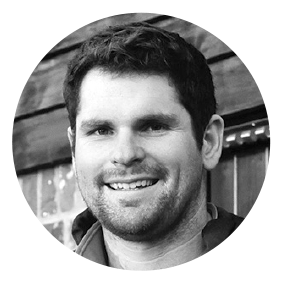 Alex
Simon's son, Alex, has recently overseen the build of the new, modern dairy buildings – putting the farm at the forefront of the dairy industry.
Alex undertook a dairy herd management course at Reaseheath College and worked with two distinguished herds in Cheshire and Norfolk, before settling back on the farm to manage the family herd.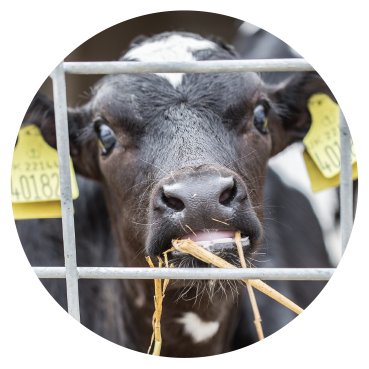 Production time
Our ice cream is made using a unique, hand-made process. This means that milk can go from cow to delicious freshly frozen ice cream in under an hour.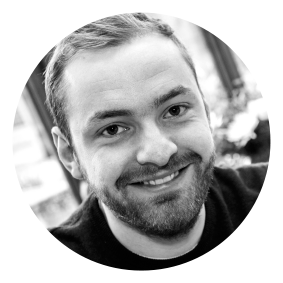 James
James is the mastermind behind our products. He comes up with great new flavours and tastes, as well as refining and improving our current recipes. His passion lies in working with chefs to develop their own bespoke flavours.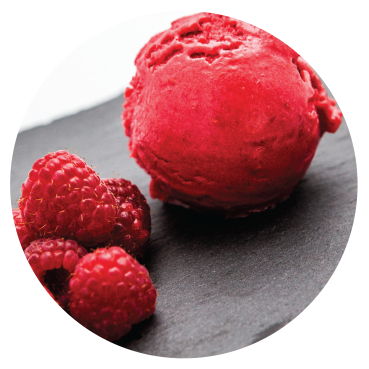 Our Ice Cream is made with full cream and milk from our herd and eggs from our free-range chickens. We also use fresh, local ingredients to create a truly Norfolk product.
Organising
Our ice cream takes an hour to produce, ensuring the fresh beautiful taste of our milk, cream, and eggs is fully captured. It is then packaged on site before Simon and his team delivers it direct to customers.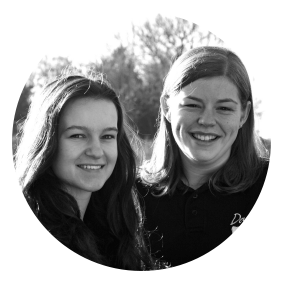 Mary and Beth
Business Development Manager Mary is the driving force behind the organisation of Dann's ice cream, ensuring our great products are of the highest quality and delivered on time.
Our ice cream trainee Beth is learning the secrets of creating fantastic ice cream recipes from James, as well as playing a leading role in the packaging of our products.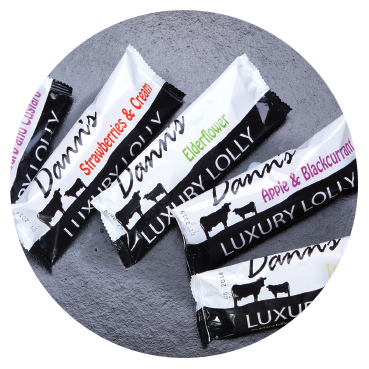 The end result
Our ice creams, lollies, and sorbets have won awards and are sold in gastro pubs, restaurants, retail outlets, and tourist attractions across the region.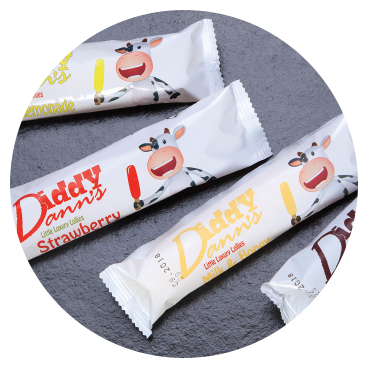 Our Diddy Dann's lollies have a high milk content and are made especially for children, while our luxury lollies use local fruit to create a refreshing treat.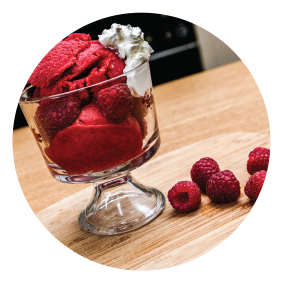 We use as many delicious, local and fresh fruits as possible in our sorbet range. Our elderflower is produced here on the farm, with other ingredients sourced from fellow Norfolk producers and growers, such as The Tacons at Rollesby.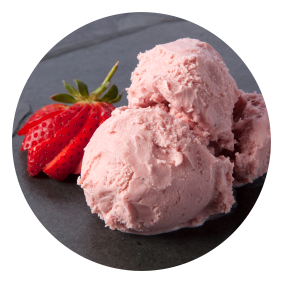 Our premium range ice cream is churned with our very own dairy's double cream and milk, our free-range eggs, and local fresh produce.
The team
Our small team works hard to make sure our ice creams, lollies, and sorbets are big on flavour. They are passionate about British dairy farming, making quality products, and providing the very best customer service.